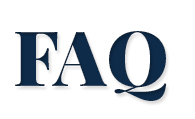 ---
At this time, it is a requirement of the University that all persons wear a mask or facial covering while in all buildings on campus. If you have forgotten a mask, we have a selection available for sale.

SpiderShop
270 Richmond Way
Tyler Haynes Commons, Located on the second floor
University of Richmond, VA 23173
Phone: 804-289-8491
Email: Bookstore@richmond.edu

Phone
Please do not place phone orders while Driving!
To place an order over the phone, please call 804-289-8491. A staff member will answer your call to create a Phone Order. Please, for the best results, have the online catalogue up and your choices of merchandise you would like to order. If you would like recommendations we are happy to let you know of our best sellers and latest trends. Please have your card ready and a valid email so we may send your receipt for the order.
Online
Our website is a great place to put in orders when you are unable to step inside the store. Whatever we have in store we place on our online website for your convenience. For ordering Online, you will need to have an account with the bookstore. To sign up for your account please select the Sign In button located next to the Search bar. After selecting the link, you are able to create an account or sign in if you have already created your account

Please feel free to call or email the SpiderShop about inquiries! We will double check our stock and let you know if we have the size or if/when it will be restocked in the store.

A tracking number will be sent to your email once your order has been picked up by UPS

We are confident that you will enjoy our products. However if you are not completely satisfied, you may exchange or return items purchased within 30 business days from the day you received your order and receive a full refund. All items must be returned in the original condition. Please see the return/exchange policy for instructions.
If your order contains errors, please email or call the SpiderShop directly to correct the mistake.

For Textbooks:
Every semester has a cutoff date for Returns on text books. Regardless when the textbook was purchased, it cannot be returned after the cutoff Date. Feel free to call or email the SpiderShop for the cutoff date. New textbooks MUST be returned in like new condition (No writing, damage, etc.)
For Clothing and Gift:
All Exchanges/Returns must be done within 30 Days.
In Store purchases; all in store returns require a receipt. The items must be in like new condition; ex clothing cannot be returned after being washed, they must have a tag still attached. Returns made without a receipt can only be exchanged for other merchandise or a Gift Card, and will only be given for the current retail value.

It is important to know all in store returns require a receipt. Bring in the item(s) with you into the store during our active hours (Click here to see them) along with the receipt. From there our staff will aid you in the return or exchange of your items!

Online purchases: like all exchanges and returns by mail need to include the packing slip or receipt (receipt can be reprinted on the order history page) with your return and a $8 check made out to The SpiderShop and your return address or Cash.
For all exchanges and returns, include the packing slip or receipt (receipt can be reprinted on the order history page) with your return. Repackage your item(s) in the original packaging or in an appropriate cardboard box. Use packing material (e.g. Styrofoam peanuts, bubble wrap, etc.) around your item(s), pack and tape your package securely. Select a carrier that offers you the option to insure and track your package. UPS and USPS are our recommended companies all offer this option. Insuring and tracking your package protects you as the shipper and helps ensure your shipment goes to the correct destination in the same condition as when you sent it.
Ship your Exchange or Return to the following address:
SpiderShop
Attn; SpiderShop Return
270 Richmond Way
Tyler Haynes Commons
University of Richmond, VA 23173

All information about regalia can be found here. If you need information about Graduation please click here.

Service animals are welcome in the store!

Yes! However, we do require your pet to be leashed and kept with the owner at all times. If your pet is seen causing a mess or damaging product, they will be asked to be removed from the store.

Fax is an image of a document made by electronic scanning and transmitted as data by telecommunication links and yes we do that too! Please make sure the document is on a clean sheet of white paper, single sided and we can only fax up to 8.5 x 14 inches. First document is always $2, every document after the first is an additional $1.